ABOUT :
By bicycle Tam Coc comes to the traveler as Ha Long Bay inland which is on the rice paddies (a striking resemblance to Guilin and Yangshuo in China). Tam Coc has huge rock formation jutting out of rice fileds. Tam Coc means "Three Caves.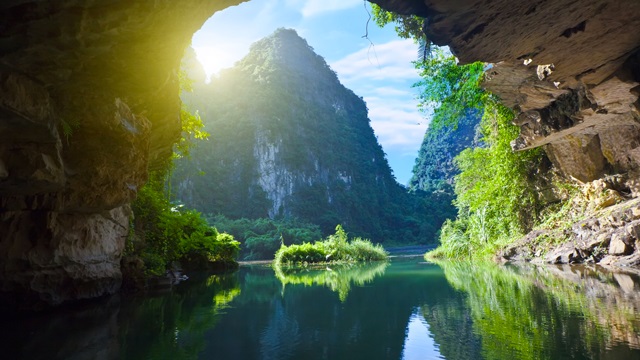 Bich Dong is the most second beautiful pagoda of Vietnam, after Perfume Pagoda. It is a couple of kilometers north of Tam Coc. The Ha Temple is located at the foot of the outcrop from which it's a climb of about 100 steps to the Trung Temple, then a shorter way to the Upper Temple. Inside each cave temple, looming statues and the smoke of burning incense create a holy atmosphere.
TOUR :
SCHEDULE
Morning
8:30: Departure to Tam Coc, take a rowing boat along Ngo Dong river among the rice fields to visit Tam Coc – Three grottos.
11:00: Have a short walk through the limestone mountains to Thai Vi temple which was dedicated to the four Kings in the Tran dynasty in the 13th century to enjoy peace, simplicity of old architecture style.
12:00: Have lunch at a restaurant
Afternoon
13:00: Drive to Bich Dong pagoda: Ha Temple, Trung Temple and Thuong Temple. Admire nature, studying Mahayana Buddhism
INCLUDE :
Transport, entrance fee, lunch & ESP guide
PRICE :
PACKAGE PRICE:                         40USD/pax (mini. 2-3 pax)                 35USD/pax (mini. 4 pax)